Staging the Olympic Games. Too Expensive?
Different figures have been thrown about regarding the cost to the UK of staging their Olympic Games, with 17 billion (Cdn) being one of them.  Approximately 3-5 billion Canadian dollars where spent on Vancouver's 201 Winter Olympic Games, if security, the Olympic Village and other costs are taken into account.  China spent over 49 billion dollars on the Beijing Olympics!  How long can this incredible spending go on?  How long will it be before no cities or countries in the world express any interest in fronting the Games because of the horrendous costs?  Perhaps it is time to cap the amounts spent on the Games?  Or, should a permanent site or sites for Winter and Summer Games be considered?
A location that could serve both Winter and Summer Olympic Games?  Two locations, one for each?  Could Athens be home of the Summer Games, with a permanent winter location somewhere else in the world?  Or, should we be considering having the games every eight years instead of the current four?  What about reducing the number of sports being competed in?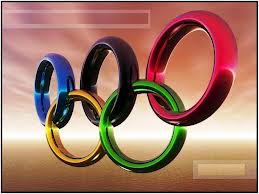 I believe there are many feasible options to mitigate the sky-rocketing costs of the Olympic Games and the IOC might consider being proactive for a change . .. .