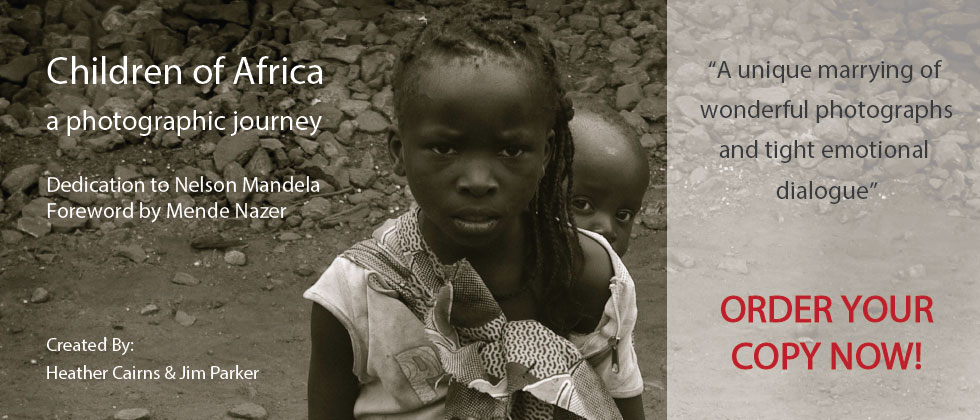 The photographs are wonderfully raw and emotional as the authors let the camera, the situation, the subject and the emotion choose the shots. The result is startling!  It is a unique marrying of wonderful photographs and tight and emotional dialogue. Raw, real, emotional, powerful and magnetic are all words that best describe the feelings that come through. This is also the result of the African children's tendency to 'emote' the situation and themselves — through their eyes.
Order Your Copy Here!
IN CANADA:   Buy your copy on Amazon!
INTERNATIONAL BUYERS:   Contact Us
WANT AN AUTOGRAPHED COPY?   Send us a note!
For more information or to schedule an interview with the author, please contact Jim Parker at Dung Beetle Diaries
1-150 St Lawrence St  •  Victoria BC Canada V8X 1X8   • 250 360-7901 •  singlemalt4@shaw.ca  •  www.commondawg.com